Web-based
Play instantly from your browser.
No plugins required.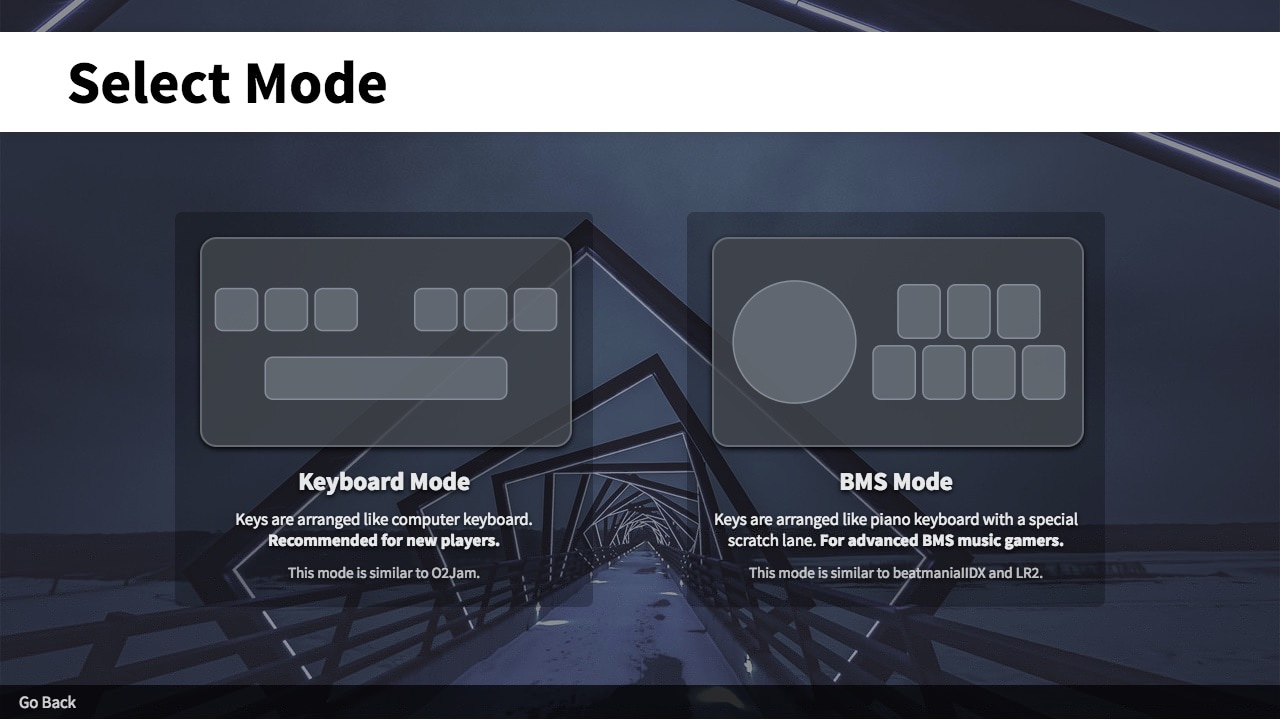 Play with your keyboard
Hit the notes with your keyboard to recreate the song.
Play more accurately to get higher score!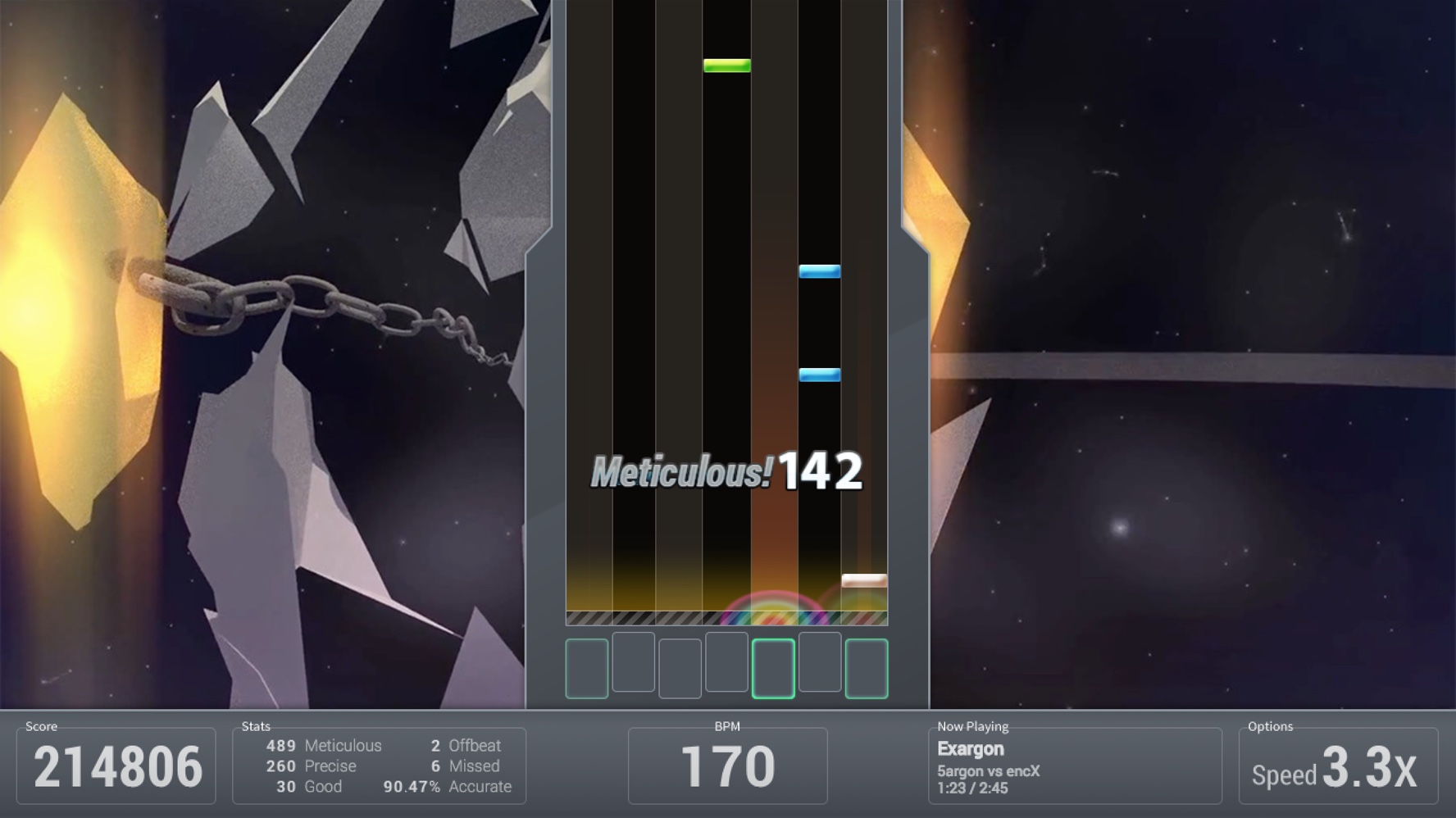 BMS Mode
More challenge with an extra turntable lane!
You can also play using an IIDX controller or MIDI controller.
This mode is similar to beatmaniaIIDX and LR2.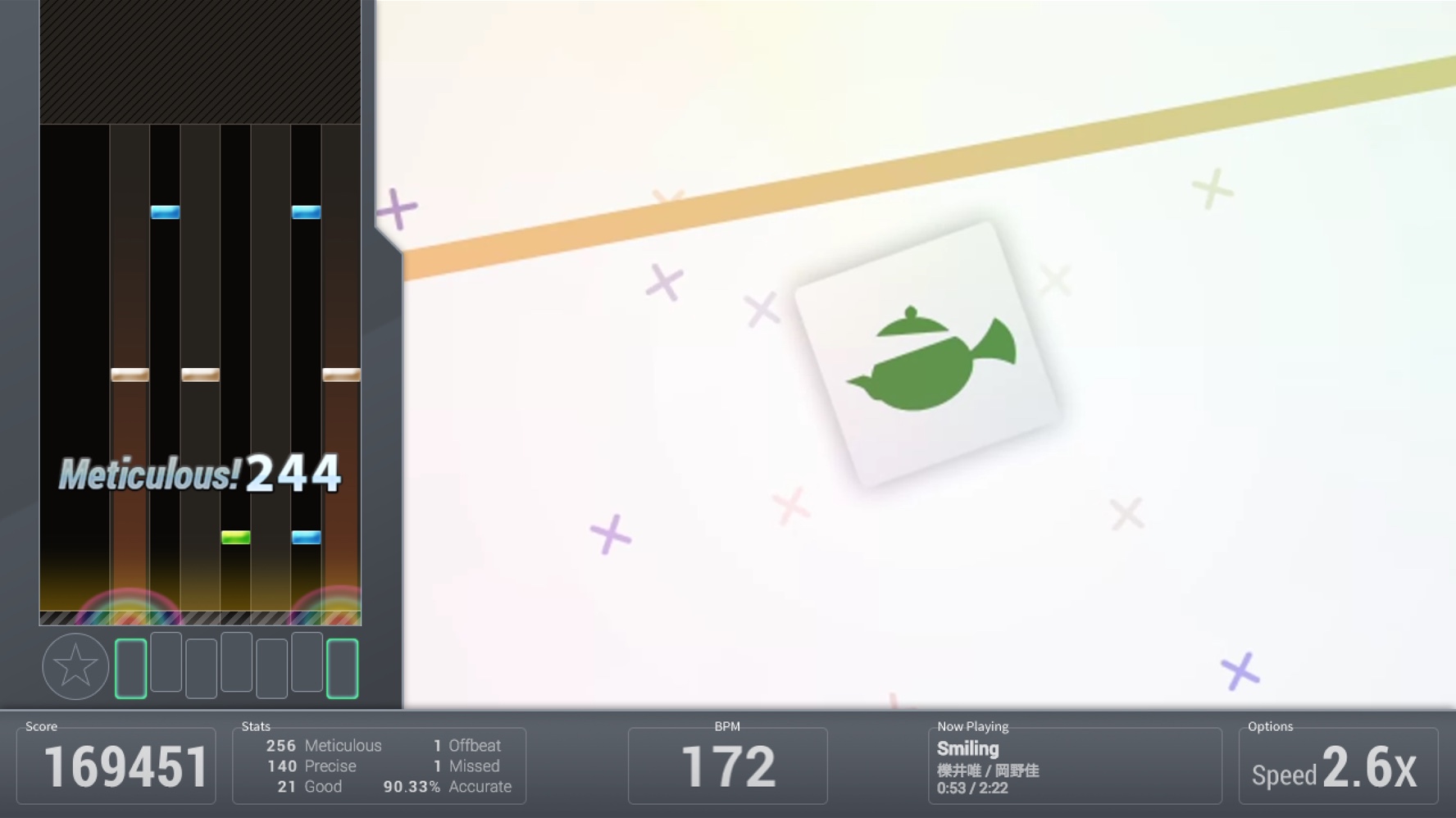 Custom Servers
If you would like to host your own music server with custom song sets, you can! Click here to learn how.