BMS Sound Matcher by flicknote
Please drop a BMS file into the dropzone at the left.
---
About
BMS Sound Matcher lets you create note patterns more comfortably by matching notes and BGM objects. See the tutorial below to understand how.
How to use?
1. Create your pattern using Z1, Z2, Z3, … objects.
For example, Z1 corresponds to 1st BGM track. Z2 corresponds to 2nd BGM track, and so on.
2. Drop the BMS file into this application.
After you drop the BMS file, this application will process the BMS and matches the notes object with corresponding BGM keysound objects.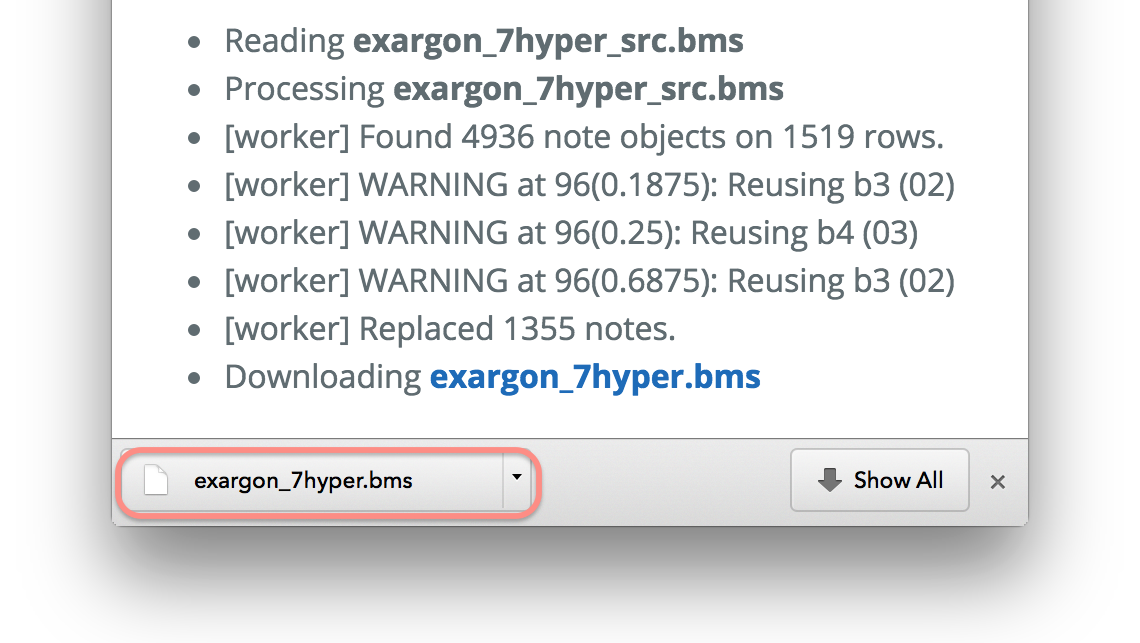 3. Download the generated BMS file.
After processing is finished, your browser will download the generated BMS file.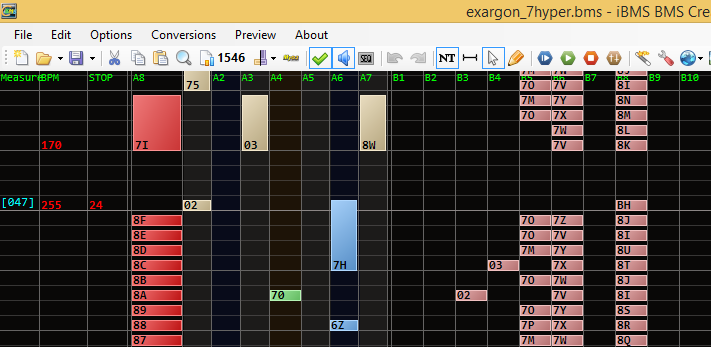 4. Your BMS is now keysounded!
That's it! No more dragging notes around to create a pattern.
Limitations
Objects Z1–ZZ are reserved. You cannot use them in musical score.

Supports Chrome 42 and Firefox 37.
Technical Information